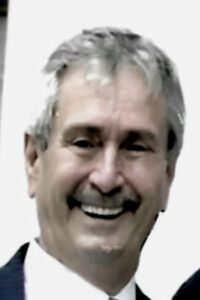 Obituary
Services
Condolences
Mr. Jude Thomas "Bubba" Brashaw, dedicated father, uncle and grandfather left his earthly body to begin his next journey on Thursday March 31st, 2022. Jude touched so many in his full life of 72 years. A memorial mass for Jude will be held at 10:30 a.m., on Saturday, April 30, 2022, at St. Joe the Worker Catholic Church, 2001 St. Joseph Street in Dubuque, with Father Jim Goerend officiating. Family and friends are also invited to join in fellowship and the memory of Jude during a Celebration of Life event on Saturday, April 30, 2022, at Lot 1, 100 Main Street in Dubuque. All those interested in attending are encouraged to join anytime between 1:00 and 5:00 PM. Online condolences for Jude's family may be left at www.tristatecremationcenter.com
Born in Key West, he was a lifelong resident of the Dubuque area. Jude loved summers with his family, but hated the snow, often exclaiming "you can't shovel sunshine". Jude also loved competitive sports, excelling in tennis, baseball, golf and darts, having started the dart league at his Dubuque bar, "The Finale". Jude enjoyed a taste for smooth jazz, was an avid Cubs fan, and enjoyed comfortably simple moments. Jude excelled at chasing girls in his younger days and the goofiest sense of humor and being the best grandfather in his older days.
While attending High School at Wahlert, Jude worked at Trenkle's Butcher shop in Dubuque and at the Dubuque Pack while putting himself through college at Loras, where he was a proud alumnus. Jude enjoyed working the family business at Iowa Engineering company along with other family members including his father, and beloved brother Gus. Jude also spent time working in the oil industry and eventually retired from a long tenure at Dubuque's Rite Hite.
Surviving are his children Jeremy Brashaw of Denver, CO, Kari Brashaw (Rob Leick) of Dubuque, Kelli (James) King of Dubuque, his grandchildren Madyson, Cameron, Eli and Dawson of Dubuque, Siblings John "B" (Sara) Brashaw of Chattanooga, TN, Jeanne (Jim) Delasandro of Oak Park, Ill, Maury (Bette) Brashaw of Surprise AZ, and many niece & nephews whom he loved dearly and who likewise loved his smile and dedication to fun times.
Jude is preceded in death by his parents Clarence and Eleanor (Cashman) Brashaw, brothers Carl and Paul "Gus" Brashaw, sister-in-law Kathy Brashaw, and nephew Jim "John" Delasandro.
The family would like to extend a very grateful thank you to the Dubuque's Hospice team for all the care, laughter, kindness and concern they brought Jude. Their involvement made a world of difference to Jude's quality of life in his last days.
We love you forever, Dad. Evah-Evah.
Memorial Mass
Celebration of Life
Memorial Mass
St. Joe the Worker Catholic Church
2001 St. Joseph Street, Dubuque, Iowa, 52001
April 30th, 2022 at 10:30 AM
Celebration of Life
Lot 1
100 Main Street, Dubuque, Iowa, 52001
April 30th, 2022 from 1:00 PM to 5:00 PM