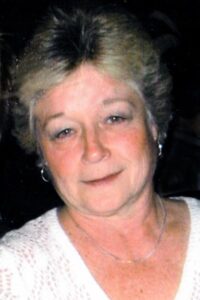 Obituary
Services
Condolences
Betty J. Sprengelmeyer, age 72, of Dubuque, IA, completed her earthly journey on August 30, 2022, at the University of Iowa Hospital, surrounded by her loving family. To honor Betty's life, a graveside committal will be held on Friday, Sept. 9, 2022, at 2:00 p.m. at Mt. Calvary Cemetery, 1111 Davis St, in Dubuque, with Rev. Calvin Konop officiating. A Celebration of Life will be held following her graveside service from 3:00-7:00 p.m., on Friday, Sept. 9, 2022, in the Riverfront Pavilion at Eagle Point Park, 2601 Shiras Ave, in Dubuque. The Tri-State Cremation Center is humbly serving Betty's family.
Betty was born on December 22, 1949, in Dubuque, a daughter to Fred C. and Rosella E. (Fiedler) Sprengelmeyer. Betty was a proud lifelong resident of Dubuque and her early years were no exception. She learned the value of family and friends at a young age and had developed many relationships, on and off the Tennis courts, which would last a lifetime before she had even graduated from Dubuque Senior High School in 1968. Her working years were spent primarily with the Dubuque Community School District, Flick's Audio and Video, Regency Thermographic, and Betty even went on to faithfully invest another 22 years of her working career as a press operator at Quad Graphics, all while developing even more lasting friendships along the way. Eventually, upon retirement Betty was able to relax and spend many hours simply socializing with her family and friends.
In her free-time though, Betty found her greatest joys on the more athletic side of life. Whether she was enjoying the afternoon sun while fishing with her family, or chasing that elusive hole in one around the golf course with friends, she was always happy to have the chance to do so. An evening of playing softball with friends was one of Betty's favorite ways to spend her quality free-time when the opportunity arose. Betty was also an avid Cubs and Packer fan, along with being an active woman throughout the majority of her life and she continually embraced each day with an attitude of fulfillment.
Those who knew and loved Betty will forever miss her beautiful soul and spirit. We are eternally grateful for the abundance of years the Lord was kind enough to share her with us and we now discover real hope in knowing that we will see her in absolute glory again one day. Thank you, Betty for all of the memories you've left behind and may you find peace in your loving Father's arms until we meet again!
Those left behind to cherish the memory of Betty include,
her siblings,
Fred Sprengelmeyer, Hazel Green, Wisconsin,
Karen (Mack) Bealmer, Macon, Missouri,
Barbara (Don) Preston, Dubuque, Iowa,
and Jean Kapp, Dubuque, Iowa;
her godchildren,
Todd (Tara) Preston, Hewitt, WI,
and Melissa (Brent) Culbertson, East Dubuque, IL;
her nieces and nephews,
Jeremy (Alicia) Kapp, Dubuque, IA,
Brian (Carrie) Preston, Dubuque, IA,
Beth Preston, Dubuque, IA,
Derek (Susan) Erhart, O'Fallon, MO,
Tammy (Tom) Spudich, Lake St. Louis, MO,
and Chris Erhart, Kirksville, MO;
along with numerous extended family, friends, and neighbors.
Betty was preceded in death by her parents, and a brother-in-law, Doug Kapp.
Betty's family would like to thank the doctors, nurses, and staff at Stonehill, especially Norma and Sheila for all of their wonderful care and support they have so faithfully provided to Betty, and her family. We would also like to extend a very sincere thank you to her special and dear friends, Peg Wilwert and Karen Weiner for all of the love and patience you have so generously given Betty along her journey. May all of you be blessed beyond measure for your kindnesses!
Online condolences may be shared with Betty's family at www.tristatecremationcenter.com
Graveside Committal
Celebration of Life
Graveside Committal
Mount Calvary Cemetery
1111 Davis Street, Dubuque, Iowa, 52001
September 9th, 2022 at 2:00 PM
Celebration of Life
Riverfront Pavilion at Eagle Point Park
2601 Shiras Avenue, Dubuque, Iowa, 52001
September 9th, 2022 from 3:00 PM to 7:00 PM
5 comments on "
Betty J. "Boo" Sprengelmeyer

"