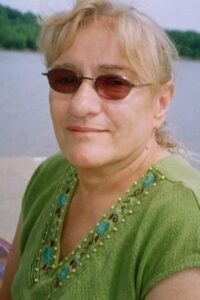 Obituary
Services
Condolences
Kathleen M. Phillips, age 73, of Dubuque, IA, completed her earthly journey on April 27, 2022, at MercyOne in Dubuque while surrounded by her loving family. To honor Kathleen's life, a private family service is being held. The Tri-State Cremation Center is humbly serving Kathleen's family.
Kathleen was born on May 1, 1948, in Brooklyn, New York, a daughter to Al and Mary Marshall. She eventually made her way to Dubuque to be close to her sister and enjoy the more relaxed environment of life in the Midwest. She spent many years working in the housekeeping department at the Canfield Hotel, and even more years helping and serving as a proud soldier in the Salvation Army. Kathleen was a strong-willed and determined woman who also possessed a wonderful sense of humor and an unwavering love for her family and fellow man. She enjoyed life where she could and strived to make the best of every situation. It's difficult to process losing Kathleen so suddenly and watching her bright light flicker for one last time among us, but we are forever grateful for the time and memories that we were blessed with throughout her 73 years among us. We will miss her more than she could ever imagine and will carry her legacy forward through each day ahead. Thank you, Kathleen, for always living the best life you could and for making the world such a better place simply due of your presence within it.
Those left behind to cherish the memory of Kathleen include,
her 3 sons,
Daniel Hughes, Dubuque, IA,
Brian Phillips, Brooklyn N.Y.,
and Sean (Jeanette) Phillips, Brooklyn, N.Y.;
her 11 grandchildren;
her 9 great-grandchildren,
her sister,
Claire Cooper, Staten Island, N.Y.;
along with numerous extended family, friends, and neighbors.
Kathleen was preceded in death by her parents; and her siblings, Marjorie Sawvel, Alfred Marshall, and her twin-sister, Maureen (Robert) Dunn.
Kathleen's family would like to thank the doctors, nurses, and staff at Mercy Hospital, especially those in the cardiology and intensive care units for all of their professional and compassionate care.
Online condolences may be shared with Kathleen's family at www.tristatecremationcenter.com
To honor Kathleen's life, a private family service is being held.