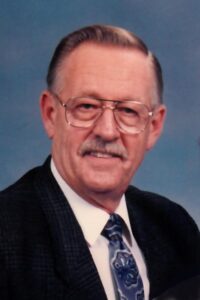 Obituary
Services
Condolences
Marlin F. Jorgensen, age 86, of Dubuque, Iowa, completed his earthly journey on July 17, 2022, at Stonehill Care Center in Dubuque. To honor Marlin's life, a private graveside service will be held at the Asbury Cemetery. The Tri-State Cremation Center is humbly serving Marlin's family.
Marlin was born on September 7, 1935, in Woonsocket, South Dakota, a son to Floyd C. and Beulah A. (Goering) Jorgensen. Sadly, his father was called home to the Lord when Marlin was only 6 months old and his step-father, Lester A. Plumhoff was thankfully placed in Marlin's life to help raise him into the gentleman he would become. He proudly served his country with the U.S. Army and after his duty was complete he found and married his soul-mate, Yvonne Schnittger The couple was blessed with many wonderful years together, and four children along the way. Marlin provided for his family as a 33-year loyal employee of the Interstate Power Company. He began on the ground floor as a meter reader in Winnebago, MN, spent some time in Kiester, MN, and eventually made his way to Dubuque where he finally retired in 1998 as the Director of Land and Right of Way. Marlin made countless friends along the way and his drive and determination were second to none. In his free-time, he enjoyed spending time with his friends at the American Legion Post #6, sitting down with a good book in hand, and faithfully attending St. Luke's United Methodist Church. Marlin and Yvonne also enjoyed wintering in Ormond Beach, FL, for over 15 years together as well as traveling extensively whenever time allowed. We are surely going to miss Marlin, along with his naturally gifted skills of fixing anything you placed in front of him, but we know that his heart has been quite broken and heavy since Yvonne has left his side. We are eternally grateful for the years the Lord saw fit to share Marlin with us and will seek and find comfort in the abundance of memories which he leaves behind. Thank you, Marlin, for truly being a man among men and may the Lord's perfect peace be yours until we all meet again.
Those left behind to cherish the memory of Marlin include,
his 3 children,
Don M. (Jody) Jorgensen, Davenport, Iowa,
Dean L. (Debra) Jorgensen, Dubuque, Iowa,
and Doyle T. (Jean Paisley) Jorgensen, Dubuque, Iowa;
his 4 adored grandchildren,
Lisa Galle, Missy Galle, Alina Davis and Cassandra "Cassie" (Michael) Foley;
his 7 great-grandchildren,
Jacob Galle, Scott Davis,, Justin Breitbach, Tredyn Davis, Teegan Davis, Elisabeth Steil, and Elyse Steil,
his great-great grandson,
Apollo Breitbach;
his niece and nephew,
Lynn (Rodney) Parks, Ft. Worth, TX,
and Dale (Debbie) Jorgensen, Hickory Creek, TX;
along with numerous extended family, friends, and neighbors.
Marlin was preceded in death by his parents; his beautiful bride of 63 years, Yvonne Jorgensen; his son, Darin F. Jorgensen; and his brother, Robert "Bob" (Vergene) Jorgensen.
Marlin's family would like to thank the nurses and staff at Finley Hospital and Stonehill for all of their professional and compassionate care.
Online condolences may be shared with Marlin's family at www.tristatecremationcenter.com
To honor Marlin's life, a private graveside service will be held at the Asbury Cemetery.
5 comments on "
Marlin F. Jorgensen

"