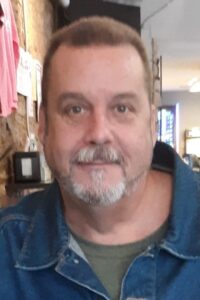 Obituary
Services
Condolences
Randall A. "Randy" Horsman, age 60, of Woodford, WI, formerly of Dubuque, IA, completed his earthly journey suddenly on Sunday, August 8, 2021, at home. To honor Randy's life, a Celebration of Life is being scheduled at a later date. The Tri-State Cremation Center is humbly serving Randy's family.
Randy was born on December 13, 1960, in Rochelle, IL, a son to Ora Lee and Vivian LeMay (Ewbank) Horsman. Randy grew up with a free-spirit and a zest for life that he would carry throughout all of his years. He worked at a few different jobs, mainly in the construction trades, but some retail service as well. Randy appreciated his hours off even more though. His determination to enjoy life could easily be found in the countless hours he would spend fishing, listening to his favorite music while sporting the Hawaiian shirt of the day, sitting down to a good meal, or even in simply investing the time and energy necessary to make a special trip to Galena just to visit the candy store. Randy was a kind and generous man who knew that there was more to life than just the daily grind and if he could find the time to simply sit around the campfire with family and friends, Randy was quite content with the day's achievements. We are beyond shocked and heart-broken and Randy's sudden absence from our earthly lives. His spirit and memories will surely live on in the hearts and minds of all who knew and loved him, and we can only pray that the healing we seek will eventually find its way into our days as well. Thank you, Randy, for teaching us that it's ok to slow down and smell the roses when possible, and may peace be yours until we meet again.
Those left behind to cherish the memory of Randy include,
his 3 children,
Randall "R.J." Horsman, Dubuque, Iowa,
Carly Horsman, Cedar Rapids, Iowa,
and Wade Horsman, Dubuque, Iowa;
his siblings,
Nancy Blackwood, Woodford, WI,
Ray (Mary) Horsman, Hayward, WI,
Marvin (Debbie) Horsman, FL,
Marie Gerhard, Hazel Green, WI,
and Ronda Wells, Holiday, FL;
along with numerous extended family, friends, and neighbors.
Randy was preceded in death by his parents, and a brother-in-law, Foy Blackwood.
Online condolences may be shared with Randy's family at www.tristatecremationcenter.com
To honor Randy's life, a Celebration of Life is being scheduled at a later date.