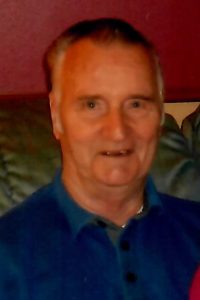 Obituary
Services
Condolences
Robert J. (Bob) Wemett, age 90, of Dubuque, Iowa, passed away on January 8, 2021, at home. To honor Bob's life, a private family service is being held. Burial will be in the Mount Calvary Cemetery in Dubuque. The Tri-State Cremation Center is humbly serving Bob's family.
Bob was born in the second year of The Great Depression, on September 8, 1930, in Dubuque, Iowa; son to Donald and Kathleen (Smith) Wemett. He grew up surrounded by the company of family and friends in the rough and tumble Little Chicago neighborhood in Dubuque. In his early years, Bob worked hard and played hard. He learned very quickly the intrinsic values of respect, integrity, and honor. Bob eventually crossed paths with his soul-mate, Shirley Jellison, and the two were united in marriage shortly after. The 'Red Head' kept Bob on the straight and narrow. They were blessed with 5 children of their own and many wonderful years together before Shirley was sadly called home ahead of him in 2004. Bob decided then and there to spend the next 16 years making a daily pilgrimage to Shirley's gravesite to reflect on the love and adoration the two had shared throughout their life's journey together. Bob spent his working years providing for his family at home as a drill press operator at John Deere Dubuque Works until his retirement had finally arrived. For countless years, when Bob was off of the clock at work, you could easily find him enjoying his free-time down at the family cottage in Bellevue. A River Rat through and through, Bob treasured the 'good times' in Bellevue. He enjoyed sitting down at the card table for a few hands of euchre, or poker whenever the opportunity presented itself, and he rarely passed up the inviting challenge to test his luck at a little video keno when possible. Add in some fishing, hunting, exciting trips to Las Vegas, and fellowship with those he loved to the list and you surely have a perfect culmination of where Bob found joy in his life.
Bob spent his final years enjoying the friendship of his lifelong neighbors, Ambrose and Rosie Kruser. Our hearts are broken today with the mere thought of Bob's absence moving forward, but we are forever grateful that the Lord was gracious enough to take him home quickly and without much fuss…just as Bob would have desired it to be. Thank you, Dad, for all of the love and lessons you shared so generously with the world around you and may peace find you as you are reunited with Mom.
Those left behind to cherish the memory of Bob include,
his 5 children,
Deborah (Donald) Thomas, St. Catherines, Iowa,
Robin (Dennis) Michels, St. Catherines, Iowa,
Robert (Connie Schueller) Wemett, East Dubuque, Illinois,
Lewis Wemett, Dubuque, Iowa,
and Lisa (Randy) Wyatt, St. Charles, Illinois;
his 11 grandchildren,
Jennifer, Shannon, Allison, Melissa, Matt, Robby, Amanda Sue, Angela Jo, George, Katie, and Adam;
his 16 great-grandchildren;
his sisters-in-law,
Pat Wemett, and Carol Lee Jellison;
his brothers-in-law,
William (Bill) Grobstick, and Lee (Butch) Jellison;
along with numerous extended family, friends, and neighbors.
Bob was preceded in death by his parents; his loving wife, Shirley Wemett; and his brother, Donald "Dick" Wemett.
Bob's family would like to thank all of our family and friends for their compassion and care during this difficult time.
Online condolences may be shared with Robert's family at www.tristatecremationcenter.com
To honor Bob's life, a private family service is being held. Burial will be in the Mount Calvary Cemetery in Dubuque.
2 comments on "
Robert J. "Bob" Wemett

"