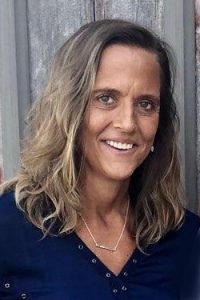 Obituary
Services
Condolences
Tracy L. Less, age 51 of Dubuque, Iowa, completed her earthly journey on May 19, 2020, at the University of Iowa Hospital and Clinics. To honor Tracy's life, a private family service is being held, with a Celebration of Life to be scheduled at a later date. Burial will be in the Mount Calvary Cemetery in Dubuque. The Tri-State Cremation Center is humbly serving Tracy's family.
Tracy was born on June 5, 1968, in Dubuque, Iowa, the daughter of Thomas "Tom" and Linda (Lenz) Buelow. She grew up loving life and striving to discover her God given purpose for making this world a better place. After receiving her Marketing degree from University of Northern Iowa, Tracy ventured off to New Hampshire to spend some time as a nanny. She enjoyed the time nurturing other's children, but eventually decided it was time to head back home to Dubuque. She worked at Dubuque Bank and Trust for a few years. She then met her soul-mate, Luke Less, and the two were united in marriage on June 3, 1995. Three daughters were soon entrusted into their adoring arms and her mission in life was now complete. Tracy's whole heart and soul went into raising her children, she would surely spread her light generously on the rest of the world around her, but nothing could ever compare to her love and admiration for her girls.
Tracy was a stay-at-home Mom at heart, but when the girls were older, she decided to return to waitressing, which she first practiced during college. Over several years, Tracy found her way to serve and cater at local restaurants. Most recently, Tracy worked as the Director of Scheduling and Event Planning at the University of Dubuque, where her smile and love of all people was shared most. Working as an events director, Tracy would frequently describe her time spent at UD as her dream occupation. This is because she had the rare gift to deeply connect with her co-workers, clients, and all that she met. Tracy also loved vacationing with her family and any time soaking up the sun in the Caribbean was considered a successful rest from her labors. Tracy was quick to express her gratitude and love to others. She loved her life. She loved her friends. She loved her family. She was selfless, compassionate and made everyone she talked to feel special. She is a beautiful soul, and a true light.
Anyone who knew Tracy, knows what an amazing example she strived to be. Fighting cancer for 17 years, was only the beginning of her inclination to bring salt and light into the world. Her Christian faith never wavered, and while always carrying her own crosses through each day, she continually found the time to stop and help another soul who simply needed a little heart to heart counseling. Tracy's impact can easily be seen as a ripple of genuine compassion for her fellow man throughout our entire community. She has left her beloved family a legacy of unconditional love, and a never-ending web of friends, family, and support. Our hearts break today at the mere thought of losing such a rare gem in this life, but we know and trust that she is now residing in her heavenly estate waiting patiently to cast a few crowns of her own at her Lord and Saviors feet. Thank you, Tracy, for all that you've done while you were with us and may the peace you've so faithfully earned be yours until we see you again. God Speed Thy Good and Faithful Servant…God Speed!
Those left behind to cherish the memory of Tracy include,
her loving husband of 25 years,
Luke Less, Asbury, Iowa;
her 3 beautiful daughters,
Emily Less, Dubuque, Iowa,
Rachel Less, Dubuque, Iowa,
and Courtney Less, Dubuque, Iowa,
her parents,
Thomas "Tom" (Linda) Buelow, Dubuque, Iowa;
her brother,
Todd (Victoria) Buelow, Dubuque, Iowa;
her parents-in-law,
David (Susan) Less, Dubuque, Iowa,
her brothers-in-law,
Mark (Jennifer) Less, Dubuque, Iowa,
William "Bill" Less, Dubuque, Iowa,
Ryan (Marilyn Bartles) Less, Davenport, Iowa,
Aaron Less, Charlotte, North Carolina,
and Justin (Dustin Berntsen) Less, Burnsville, Minnesota;
along with nieces, nephews, countless extended family, friends and neighbors.
Tracy was preceded in death by her grandparents, and her sister-in-law, Amy Less.
Tracy's family would like to thank Dr. Hermann, along with his nurses and staff for all of their professional care and support over the years. Tracy's courageous battle with cancer was never an easy one, but the wind you kept filling her sails with made the journey a bearable one. Thank you and God bless you all!
In lieu of flowers, expressions of sympathy may be sent directly to Tracy's family at 15807 Woodmoor Drive, Asbury, Iowa, 52002, along with the opportunity to share online condolences and memories at www.tristatecremationcenter.com
To honor Tracy's life, a private family service is being held, with a Celebration of Life to be scheduled at a later date. Burial will be in the Mount Calvary Cemetery in Dubuque.
14 comments on "
Tracy L. Less

"