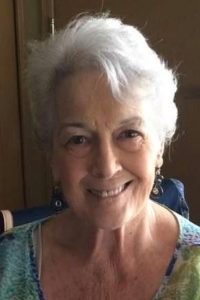 Obituary
Services
Condolences
Beverly J. Henss, age 81, of East Dubuque, Illinois, completed her earthly journey on September 16, 2020, at home, surrounded by her loving family. To honor Beverly's life, a public Celebration of Life will be held in Arizona in the spring. The Tri-State Cremation Center is humbly serving Beverly's family.
Beverly was born on July 12, 1939, in Dubuque, Iowa, one of two daughters to John Link and one of three daughters to Mildred (Bemis) Link. At a young age, Beverly could be seen on both the runway and the silver screen. She received her big break in the film industry in the movie South Pacific, and thoroughly enjoyed her early years spending time with some of the biggest names in entertainment. Eventually, Beverly made her way back to the Dubuque area to be close to family and run Siefert's in Kennedy Mall for many years. Later, she went on to own her Boutiques in Arizona before retiring. She was also naturally gifted in decorating and interior design and this carried into her personal life as well. Beverly was always ready for the festivities of some company over to the house, or a night on the town, but either way, Beverly was always dressed to the tee in the latest fashions. She was quite social, always full of sound advice, and beyond generous to a fault, but underneath it all; she loved being a grandma and great-grandma most of all. Her heart was tender, her hugs sincere, and her love never met a challenge it couldn't overwhelm in the end. We will miss our beloved mother, grandma, great-grandma, sister, and friend, but we know that she was tired after fighting for years while confined within her mortal body and is now free from all of the pain which slowly tried to dim her bright light and beautiful spirit. Thank you, Beverly, for the excellent example of how a true matriarch should operate in this world and may the peace of the Lord be with you until we meet again.
Those left behind to cherish the memory of Beverly include,
her loving children,
Frank Weir, East Dubuque, Illinois,
Sondra Mixdorf, Dubuque, Iowa,
Gloria (Jodi) Rife, Arizona City, Arizona,
Mark Henss, Phoenix, Arizona,
and Yvette Cercone, Newport Beach, California;
her adored grandchildren,
Zachary (Sommer) Mixdorf, Nate Mixdorf, Myra Mixdorf, Justin Mixdorf, Ayla Mixdorf, Jeffrey Gilbert, Isabella Henss, Tristan Henss, Aidan Henss, Ethan Henss, and Dylan Henss;
her 5 great-grandchildren;
her sisters,
Candace (Al) Manger, Sun City, Arizona,
and Mona (Charles) Link, Kailua, Hawaii;
her Godson,
Brad Hingtgen, Williston, North Dakota;
along with numerous extended family, friends, and neighbors.
Beverly was preceded in death by her parents, and her husband, Fred Henss.
Beverly's family would like to thank the nurses and staff at Hospice of Dubuque for all of the professional and compassionate care and support.
Online condolences may be shared with Beverly's family at www.tristatecremationcenter.com
To honor Beverly's life, a public Celebration of Life will be held in Arizona in the spring.