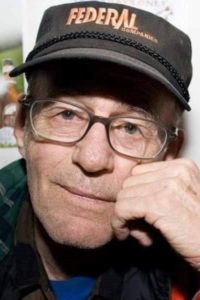 Obituary
Services
Condolences
Clarence D. Miles, age 73 of Dubuque, Iowa passed away on October 30, 2019 at home, surrounded by his family. To celebrate Clarence's life, family and friends may visit from 1:00 p.m. until 4:00 p.m. on November 9, 2019 at Immanuel Congregational United Church of Christ, 1795 Jackson Street in Dubuque.
Clarence was born on April 29, 1946 in Cherokee, Iowa, a son to Floyd James and Viola Mae (Birch) Miles. Clarence was a simple kind-hearted man who enjoyed karaoke and listening to the "oldies", especially the King, Elvis Presley, his idol. Clarence's favorite song was "Can't Help Falling in Love with You". Clarence participated in Pool Leagues at Noonan's and Instant Replay. His 8-Ball breaks were some of his proudest accomplishments. Clarence took pride video taping his son, Jerry, driving the #4 MPH car. Clarence enjoyed the simple life, drinking coffee, sitting outside, spending time with family and friends, and watching his grandchildren grow up.
Clarence is survived by,
his wife,
Diane (Frederick) Miles, Dubuque;
his children,
John (Lisa) Miles, Dubuque,
Jerry (Kristen) Miles, Bernard,
Cindy (Kent) Welter, Farley,
Angela (Robert Singleton) Allen, Booneville, Arkansas,
Nichole (Matthew) Burkett, Subaco, Arkansas,
Ron (Crystal Yacovacci) Turner, Dubuque,
Sara (Quinton Trask) Miles, Dubuque,
James (Danielle Beadle) Miles, Dubuque,
and Amy (Dan Mausser) Richards-Lattner, Zwingle;
his 21 grandchildren,
Amber, Ashley, Katie, Kyle, Jared, Kodey, Jordan, Karter, Ryan, Jacob, Peyton, Austin, Justice, Thomas, Roselyn, Willie, Preston, Max, Emerson, Kordell and Ezri;
his 4 great-grandchildren,
Cayden, Danny, Adeline and Kyler;
his siblings,
Mary Geasland, Monroe, Wisconsin,
and Harold Miles, Broadhead, Wisconsin;
and nieces, nephews and cousins.
Clarence was preceded in death by his parents; 4 brothers, Mike, Vernon, Bob and Bill Miles; brother-in-law, Glenn Geasland; 2 sisters-in-law, Rita and Nancy Miles; and his father-in-law, Eldon Frederick.
In lieu of flowers, memorials may be made in Clarence's name to the Immanuel Congregational United Church of Christ, 1795 Jackson Street, Dubuque, Iowa, 52001.
A sincere thank you to Dr. Liaboe, Dr. Horchek, their nurses, and the nurses and staff at Hospice of Dubuque.
Online condolences may be shared with Clarence's family at www.tristatecremationcenter.com
Celebration of Life
Immanuel Congregational United Church of Christ
1795 Jackson Street, Dubuque, Iowa, 52001
November 9th, 2019 from 1:00 PM to 4:00 PM
6 comments on "
Clarence D. Miles

"