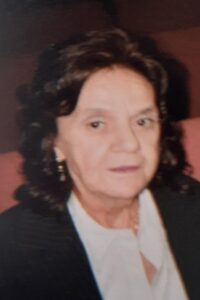 Obituary
Services
Condolences
Constance K. "Aunt Flossie" McIntyre, age 78, of Dubuque, Iowa, completed her earthly journey on September 14, 2021, at home, surrounded by her loving family. To honor Constance's life, a private family service is being held. The Tri-State Cremation Center is humbly serving Constance's family.
Constance was born on June 4, 1943, in Dubuque, Iowa, 1 of 14 children to George H. and Vivian (Kay) McIntyre. She grew up surrounded by family and friends and gradually developed her sweet, and yet determined personality when necessary. Constance worked in the laundry department at both the Hotel Julien Dubuque, and Holiday Inn, and also invested a few more years of her working career at Aladdin Cleaners. After she retired, Constance found the extra time which she always desired and was able to spend a little more time working out in her yard, taking nice relaxing walks, fellowshipping with friends, and even made her way to the casino if time would allow. Everyone who ever knew Constance couldn't help but to love her. A spit-fire when the situation called for it, but always a loving and tender heart with everyone around her. Our hearts are beyond broken today at the mere thought of facing the days ahead without her lively spirit alongside us, but in time we will discover peace in knowing that her earthly battles have now ceased to plague her and thankfully she is resting in eternal peace with all of her loved one's that have been called home ahead of us. Thank you, Aunt Flossie, for always being true to yourself and for teaching us that there truly is no end to the amount of love that we share and possess as long as we know, trust, and say that it is so.
Those left behind to cherish the memory of Constance include,
her siblings,
Dianna Wilson, Dubuque, Iowa,
Calvin K. (Arlene) McIntyre, Tampa, Florida,
and George H. McIntyre, Dubuque, Iowa;
along with countless nieces, nephews, extended family, friends, and neighbors, with a special expression of appreciation to Cynthia Hartley, Rhonda Meyer, and Tracy Edwards.
Constance was preceded in death by her parents; her siblings, Donald, Theodore, Gary, Rodger, Ron, Jim, Alvin, Darline, Sharon, and Patty; and her brother-in-law, Carl Wilson.
Constance's family would like to thank Dr. Engelman, and his staff, Lauren White, P.A., along with the nurses and staff at Hospice of Dubuque for all of their sincere, professional, and compassionate care of Constance, and her family. We would also like to extend a very heartfelt thank you to Christina Bartolotta, Cathy Olson, and all of Connie's dear friends who have walked right alongside us, hand in hand, through these most difficult days. Your generosity, strength, patience, and unwavering devotion have made more of a difference than we could ever accurately put into words. Thank you from the bottom of our hearts for all of your love and time!
Online condolences may be shared with Constance's family at www.tristatecremationcenter.com
To honor Constance's life, a private family service is being held.
One comment on "
Constance K. "Connie" McIntyre

"