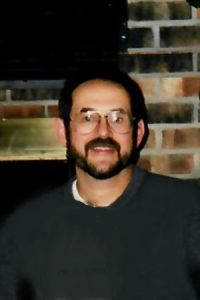 Obituary
Services
Condolences
On September 30, 2020 Frederik C. Timmermans, Jr. "returned to sender" with the deep held conviction he was embarking on his next great adventure which lay in Life-Everlasting.
Born in 1949 in Java, Indonesia, Fred immigrated to the United States with his family in 1957. That being said, it was no wonder Fred felt he owed a debt to this country which he loved. He would have been honored to serve his country had he been able.
His parents Frederik, Sr. and Cornelia, both being prisoner-of-war survivors, instilled in him and his siblings—Cornelia, Ester, Ranchi and surviving sister Patrice Finger—the adage, "adapt or die." No matter the obstacle or challenge he faced, Fred continued to live life to the full.
Loyalty and fidelity were of utmost importance to Fred and these he bestowed on Janell, his wife of forty-nine years, his children; Amy (Ryan) Naab, Kate and Jason, as well as his grandchildren, Christian, Avery, Ryan and Maya. These virtues were made concrete by his building our home on Rockdale Rd, chopping cords and cords of firewood, putting venison on the table—the list is endless. He was our knight-in-shining-armor.
If you loved a good joke, spoke the language of the hunt, or enjoyed military history you had a friend for life. Fred lived, breathed and slept archery, hunting and the great outdoors as he believed we all play a crucial part in the cycle of life. Fred never met an animal who did not adore him and this fondness was returned unless you were a 3 a.m. barker.
Fred had the greatest admiration for those attempting to better themselves and move beyond their limitations. He was a mentor and inspiration to many as well as generous with his time and talents. He was admired for his strength to stand up for what he believed was right (even if he was occasionally wrong.)
Never one to "toot his own horn," he was a published author, won many archery trophies for expert marksmanship and realized a life-long dream of a solitary hunting trip to Africa. He was very goal-oriented and accomplished whatever he set his mind to. His ability to tell a good story was legendary.
Those who worked with Fred over the years at Georgia-Pacific, the City of Dubuque waste water treatment plant and his moonlighting job at Happy Joe's (which enabled him to finance his trip to Africa,) can attest to his peerless work ethic.
Fred's family would like to thank his in-laws Mary & Barry Pickart for their selfless care and support. Thanks also to the community of New Melleray Abbey for allowing him access to their woods for the past 35 years and for the many kindnesses and support to our family. In addition, special thanks to the 'Breakfast and Bluebird Buddies'— Tom, Pam, Paula, Terry, Roberta, Kevin, Rick and T. C. for becoming 'Team Fred' as you took him under your wings these past 8 years through his adventure with cancer.
We find comfort in knowing Fred's legacy lives on in those whose lives he touched.
Online condolences for Frederik's family may be left at www.tristatecremationcenter.com
To honor Frederik's life, a private family service is being held.
11 comments on "
Frederik C. Timmermans, Jr.

"