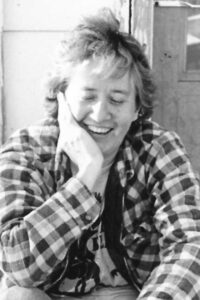 Obituary
Services
Condolences
Joyce C. (Clapham) Schoenberger, age 71, of Dubuque, IA, completed her earthly journey on May 13, 2022, at UnityPoint Finley Hospital in Dubuque. To honor Joyce's life, her Celebration of Life will be held on Saturday, May 21, 2022, from 10:00 a.m.-11:30 a.m., at the Mueller Memorial Chapel at Linwood Cemetery,2736 Windsor Avenue, in Dubuque. Burial will be in the Linwood Cemetery. The Tri-State Cremation Center is humbly serving Joyce's family.
Joyce was born on September 23, 1950, in Dubuque, IA, a daughter to Elmer and Elizabeth "Virginia" (Troester) Clapham. She was raised on the family farm in Zwingle and learned very quickly the values of family, friends, and commitment while tending to the milk and beef cattle, along with the planting and harvesting of over 800 acres back in the good old days when an honest day's work was all you had to count on. Joyce attended the Biggins one room schoolhouse until the 8th grade and went on to be a proud graduate of Dubuque Senior High School. After high school, she began her journey into adulthood with great enthusiasm and promise. Joyce eventually met her true-love, Donald J. Schoenberger, after he returned from the service and the couple was united in marriage within 6 months of their introduction. December 26, 1969, was the day they selected and they went on to be blessed with 52 wonderful years together and a beautiful family to love and adore along the way. Joyce spent over 20 years working outside of their home with W.C. Brown and McGraw Hill before eventually moving into retirement. She found a part-time position with Wendy's shortly after and enjoyed making many new friends, who referred to her lovingly as "Grandma", as she passed through a few extra hours each week. Joyce was always a strong and independent woman who spoke truth and her opinion without hesitation, but also found the perfect balance within her tender heart as witnessed continually in the daily lives of her grandchildren and pets. She enjoyed spending an afternoon in her flower gardens, baiting her hook in search of the next big catch, and even a little relaxing downtime whenever possible working on her latest quilting project. Joyce shared her love, time, and talents generously with those around her and thankfully leaves behind a legacy that will surely bring peace and healing to the hearts of all who knew and loved her in time. Thank you, Joyce, for simply being you in all situations and may peace be yours now until we see you again.
Those left behind to cherish the memory of Joyce include,
her loving husband of 52 years,
Donald Schoenberger, Dubuque, IA;
her two children,
Illa (Jim) Arthofer, Dubuque, IA,
and John (Sue) Schoenberger, Dubuque, IA;
her four adored grandchildren,
Shelby (Adam) Slade, Colton (Jordan Hennesy) Arthofer, Taylor Schoenberger, and Kennedy Mundschenk;
her siblings,
Bertha (Don) Thoma, St. Donatus, IA,
Illa McDermott, Massey Station, IA,
and Roger Clark, Zwingle, IA;
along with numerous extended family, friends, and neighbors.
Joyce was preceded in death by her parents, Elmer and Virginia Clapham; her siblings, William Clapham, David Clapham, Joey Clapham, and Christine Clark; her father and mother-in-law, Cy and Irma Schoenberger; her brother and sisters-in-law, Ben (Joyce) Schoenberger, Bob (Karen) Schoenberger, and Butch McDermott; and her nephew, Dawson McDermott.
Joyce's family would like to thank the doctors, nurses and staff in the Finley Hospital Emergency Department for all of their professional and compassionate care of Joyce and her family.
Online condolences may be shared with Joyce's family at www.tristatecremationcenter.com
Celebration of Life
Mueller Memorial Chapel at Linwood Cemetery
2736 Windsor Avenue, Dubuque, Iowa, 52001
May 21st, 2022 from 10:00 AM to 11:30 AM
One comment on "
Joyce C. (Clapham) Schoenberger

"