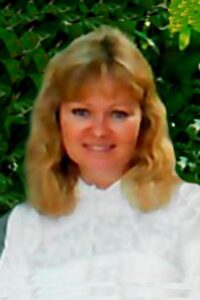 Obituary
Services
Condolences
Inver Grove Heights, MN… Laura Ann Vaughn, 55, of the Minneapolis area, formerly of Dubuque, passed away at home November 29, 2021, as the result of pulmonary disease. Laura was born on June 28, 1966, in Dubuque to C. Jay and Norma (Nurre) Vaughn.
Funeral mass will be held at St. Anthony Catholic Church on Thursday, December 9, 2021, at 11 am.
Laura graduated from Hempstead High School with the class of 1985, then graduated from NICC and moved to Minneapolis where she worked for 3M Corporation for 30 years in IT. Prior to her passing she worked for Target Corporation, also in IT. She had a love for animals, especially her dog Iggy. Laura enjoyed cooking and playing cards and board games. She enjoyed traveling, taking a cruise, visiting Las Vegas, and most recently travelled to Pigeon Forge and the Smokey Mountains in Tennessee with her mother.
Surviving are her mother, brother and sister-in-law Ron "RV" and Shirley Vaughn, sister-in-law Kathy Vaughn, nephew Kevin Michael Vaughn, all of Dubuque, and special friend Dennis Schaeffer of Inver Grove Heights, Minnesota. Laura was preceded in death by her father, brother Kevin Vaughn, and grandparents.
In lieu of flowers, the family will thankfully receive your support through memorials in Laura's memory which may be mailed to Tri-State Cremation Center, Inc., P.O. Box 227, East Dubuque, IL, 61025, Attn. Laura Vaughn family.
Mass of Christian Burial
St. Anthony Catholic Church
1870 St. Ambrose Street, Dubuque, Iowa, 52001
December 9th, 2021 at 11:00 AM
3 comments on "
Laura A. Vaughn

"