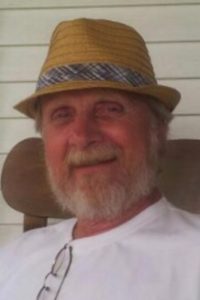 Obituary
Services
Condolences
Michael J. "Mike" McDermott, Jr., age 67 of Dubuque, Iowa, completed his earthly journey on November 22, 2019, at home, surrounded by his loving family. To celebrate Mike's life, a private family service is being held. The Tri-State Cremation Center is humbly serving Mike's family.
Mike was born on September 29, 1952 in Dubuque, Iowa, a son to Michael J. and Rosemary I (Baumgartner) McDermott, Sr. Mike grew up in a good family where thankfully a strong work ethic, and an even stronger demand of character were both firmly instilled at a very early age. After school, Mike promptly joined the U.S. Marine Corps and proudly served as Commanding General with the 1st Marine division at Camp Pendleton before completing his duty. He carried his affinity for scuba diving back into his private life and was not only a member of the National Association of Underwater Instructors for many years, but also took the time to teach his own children to dive at home. Mike was an operating engineer, licensed machine operator and licensed plumber by trade and faithfully invested over 33 years of his time and talents at the City of Dubuque water treatment plant before retiring in 2007 due to health issues.
Mike was about so much more than work though. A family man through and through who religiously searched out any opportunity where he could share his love with those he cared for. A little line dancing with his beautiful bride, Cindy, was always a welcome option, but a ride on the Harley would also do the trick. Spending time working on the motorcycles out in the garage was continually considered to be time well spent, and if a go-kart happened to end up being fabricated for the kiddos along the way, even better. Taking his nieces and nephews out hiking was definitely another adventure Mike never passed on. Mike possessed a stubborn will to live and carried it perfectly with his contagious smile and sound advice on life. Losing our dear husband, dad, grandpa, brother, uncle and friend will be one of the hardest trials we will ever have to face, but we also know that his suffering has finally ceased and in that we will find our peace. Thank you, Mike, for the amazing legacy you leave behind, and may we daily find your spirit living large in our moments until we meet again.
Those left behind to cherish the memory of Mike include,
his loving wife,
Cindy Magby, Dubuque, Iowa;
his children,
Stacy McDermott, Dubuque, Iowa,
Robert (Kate Widmeier) McDermott, Dubuque, Iowa,
Matt (Regina Sanders) McDermott, LaCrosse, Wisconsin,
Christy (Michael Collins) Welp, Dubuque, Iowa,
Lisa (Ivan) Reveles, Cedar Rapids, Iowa,
James (Kyla) Magby, Chicago, Illinois,
and Kenneth (Melissa) Magby, Marion, Iowa;
his grandchildren,
Dalton McDermott, Chloe McDermott, Morgan Hefel, Alexandra Magby, Abby Reveles, Vayda Magby, Mason Magby, Dawson Welp and Nathan Welp;
his siblings,
Artie (Elly) Mentz,
Denise (Roger) Bergfeld,
Diane Conley,
and Debbie (Larry) Lyons, all of Dubuque, Iowa;
his Godson,
Mike Lyons, Dubuque, Iowa;
along with countless nieces, nephews, cousins, extended family, friends and neighbors.
Mike was preceded in death by his parents, and sadly his son, Michael J. McDermott, III.
In both thanksgiving and memory of Michael J. McDermott, memorials may be made to Hospice of Dubuque in Mike's name.
Mike's family would like to extend a most sincere thank you to his doctors, their nurses, along with the nurses and staff at Hospice of Dubuque, for all of the professional and compassionate care they have provided to Mike, and his family. You all made a very difficult journey just a little easier to handle. Thank You!
Online condolences may be shared with Mike's family at www.tristatecremationcenter.com
To celebrate Mike's life, a private family service is being held.
2 comments on "
Michael J. McDermott Jr.

"