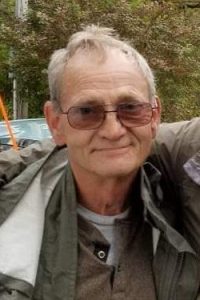 Obituary
Services
Condolences
Richard W. "Dick" Strickland, age 71, of Sherrill, Iowa, completed his earthly journey on January 15, 2021, at home, surrounded by his loving family. To honor Dick's life, a private family service is being held, with a Celebration of Life being scheduled at a later date. The Tri-State Cremation Center is humbly serving Dick's family.
Dick was born on October 18, 1949, in Dubuque, Iowa, a son to Ruben Aster and Betty M. (Furry) Strickland. Dick grew up with a strong work ethic and an even stronger devotion to family and friends. After graduation, Dick enlisted with the U.S. Navy Construction Battalions "SeaBees" to honorably serve his country during the Vietnam War. Upon completing his tour, Dick returned home to begin his civilian life and earnestly invested his time and talents in the maintenance department at Sunnycrest for over 35 years until he finally retired in 2011. He continued to be a proud member of the American Federation of State, County, and Municipal Employees (AFSCME) throughout the remainder of his life. Dick had met his soul-mate, Linda Sheehan in 2003, and the two have been a united and positive force in the world around them ever since. Dick was definitely a "Jack of all trades" and always continued to sharpen his skills with countless projects around the house, as well as with friends. His relentless drive kept his hands from ever becoming needlessly idle and thankfully now many tangible and intangible memories still exist today which will help to keep Dick's spirit alive and well in the daily lives of all who knew and loved him. We are beyond heartbroken that Dick has thrown his last ringer at the horseshoe pit, started his final campfire to keep warm an abundance of family and friends, and baited his last hook while searching for the next big catch, but we know that this battle with cancer was simply not going to allow Dick to ante up one more time at the table. We will miss all of the love for life which Dick shared so generously with all who would gather near him, but we trust that the Lord will surely be gracious enough to grant Dick the peace he so desired until we meet again. Thank you, Dick, for always being true to yourself and may the wonderful memories we gained along the way remind us to remember that our own words, thoughts, and actions will also one day become our legacy as well. We will miss you dearly, love you always, and we are forever grateful that the Lord shared you with us as long as He did.
Those left behind to cherish the memory of Dick include,
his loving wife,
Linda Sheehan, Sherrill, Iowa;
his children,
Adam Strickland, Cloquet, Minnesota,
Jeremy (Sarah O'Conner) Burkart, LaCrosse, Wisconsin,
Corey Youtzy, Dubuque, Iowa,
Kristy Youtzy-Moore, Peosta, Iowa,
Jamie (Dee) Schmitz, Dubuque, Iowa,
Jesse (Heather) Schmitz, Sherrill, Iowa,
and Jenni (Rob) Block, Potosi, Wisconsin;
his grandchildren, Lizzie Strickland, Ethan O'Conner, Symonne Burkart, Lochlaun Burkart, Logan Moore, Kaidan Moore, Ashton Moore, Ariana Moore, Alex Anthoney, Mia Schmitz, Abby Schmitz, Clara Schmitz, Liam Block, and Lana Block;
his siblings,
Patti (Danny) Mael, Kansas City, Missouri,
Donna (Robert) Allen-Strickland, Dubuque, Iowa,
and David (Isabelle) Strickland, Virginia Beach, Virginia;
along with numerous other extended family, friends, and neighbors.
Dick was preceded in death by his parents; his step-mother, Betty Eudaley; and his brother, Tommy Strickland;
In lieu of flowers, memorials and other expressions of sympathy may be sent directly to Dick's family.
Dick's family would like to thank the nurses and staff at Hospice of Dubuque for all of their professional and compassionate care of Dick, and his family. Also, a very special thank you to Donna and Jenni for all of the extra love and support they have provided throughout our difficult journey with Dick.
Online condolences may be shared with Dick's family at www.tristatecremationcenter.com
To honor Dick's life, a private family service is being held, with a Celebration of Life being scheduled at a later date.
3 comments on "
Richard W. "Dick" Strickland

"