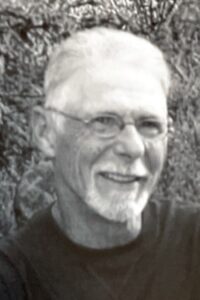 Obituary
Services
Condolences
Robert J. Meier, age 72, of East Dubuque, IL, completed his earthly journey on October 18, 2022, at home while surrounded by his loving family. To honor Robert's life, a private family service is being held. The Tri-State Cremation Center is humbly serving Robert's family.
Robert was born on February 5, 1950, in Dubuque, IA, a son to Wilbert and Alice (Fay) Amling. He devoted his 72 years among us to making the most out of each day and making sure that he was a positive force in the world around him as much as humanly possible. Robert's love for his family, friends and country were always on display and never did he stumble. He spent many years providing for his family at Flexsteel, then the Dubuque Packing Company, but after they closed, Robert went back to school, and eventually retired from Renaissance Restoration after sharing his time and talents there until the last official day of work. Robert had also earned his Art and Science degrees over the years and always took great pride in his accomplishment in further education. When Robert wasn't working, you could easily find him working on various projects at home. He was a very talented tradesman and his family continues to live in the homes he built for them, along with leaving a lasting legacy for them to reflect upon during the more difficult days ahead. Robert also enjoyed working in his garage, whether it be on his latest car, or his Harley Davidson which he was blessed to make two trips to Sturgis with. He was a fan of the New York Yankee's and rarely missed an opportunity to share his wit and wisdom on countless topics, especially where the current state of politics was involved. It breaks our hearts to even consider moving forward in a world without Robert at the helm. His love, determination, and confidence are a rare combination these days and will surely be missed and felt by all who knew and loved him. Thank you, Robert, for always being true to who you were and for never allowing the trials of this life to bring you down without a fight. We will miss you more than words could ever convey accurately and may the Lord keep you now in His grace-filled arms until we meet again.
Those left behind to cherish the memory of Robert include,
his loving wife,
Donna M. Meier, East Dubuque, IL;
his three adored children,
Jaime (Paul) McDermott, Colorado Springs, CO,
B.J. (Becky) Meier, Tea, South Dakota,
and Christopher Meier, East Dubuque, IL;
his nine beautiful grandchildren,
Brianna Lyons, Danielle Sharkey, Justin McDermott, Brandon Meier, Tommy Arensdorf, Isaac Meier, Adrianna Baumgartner, Adin Meier, and Madasyn Meier;
his two great-grandchildren,
Isabella Goering and Ben Goering;
his three brothers,
Steve (Maria) Meier, Davenport, IA,
Ralph (Janet) Meier, Philippines,
and Warren (Robin) Amling, LaMotte, IA;
along with numerous extended family, friends, and neighbors.
Robert was preceded in death by his parents, Wilbert and Alice Amling; and his brother, William "Billy" Amling.
Robert's family would like to thank the nurses and staff at Hospice of Dubuque for all of their professional and compassionate care of Robert over these last couple of years. Your commitment and unwavering support helped and encouraged Robert to fight his long and courageous battle till the very end. We cannot thank you enough for all of your love and devotion when needed most.
Online condolences may be shared with Robert's family at www.tristatecremationcenter.com
To honor Robert's life, a private family service is being held.
5 comments on "
Robert J. Meier

"