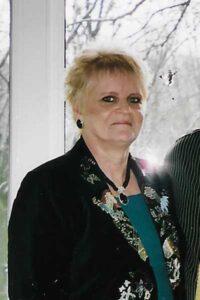 Obituary
Services
Condolences
Sandra A. Bisenius, age 69, of Dubuque, IA, completed her earthly journey on March 13, 2023, at home while surrounded by her loving family. To honor Sandra's life, a Mass of Christian Burial will be held on Saturday, March 18, 2023, at 10:00 a.m., at St. Patrick's Catholic Church, 1425 Iowa Street, with Father Dennis Quint officiating. Burial will be held at a later date. The Tri-State Cremation Center is humbly serving Sandra's family.
Sandra was born on April 7, 1953, in Wisconsin, a daughter to Charles and Dorothy (Loeffelholz) Gile. Sandra was raised in Cascade and attended Aquin High School. She spent much of her working career in management with Casey's General Store. This involved quite a bit of traveling, but Sandra was always ready to get back home to her kitchen where she could utilize her baking and cooking skills for her loved ones to enjoy. She was also a very gifted interior designer who always made sure that their home was in pristine condition for all to relax and find comfort in. Sandra was united in marriage to her soul-mate, David Bisenius, Jr., on March 12, 2004, and the two have been blessed with many years and wonderful memories together. In her free-time, Sandra would never pass up an opportunity to catch a Cubs game, or if a little shopping made it onto her list for the day, this too was considered to be time well spent. She was a spirited person with a strong personality which eventually culminated in her ability to fight through multiple health issues later in life. A fighter till the end, she faced every battle that life brought her way. Sandra leaves behind many broken hearts today with her physical absence. We pray that peace is hers now until we meet again, and that we may have peace here as well while we patiently wait. Thank you, Sandra, for reminding us that some of the most valuable things in this life can sometimes be as simple as a good cup of coffee and may your legacy be found to continue on in our hearts and minds for years to come.
Those left behind to cherish the memory of Sandra include,
her loving husband,
David E. Bisenius, Jr., Dubuque, IA;
her three children,
Abby (Chris) Watters, Minneapolis, MN,
Aaron (Debra) Kurt, Monticello, IA,
and Josh Kurt, Cascade, IA;
her four grandchildren,
Kayla, Lauren, Emily, and Austin;
her great-grandchild;
her mother,
Dorothy Kremer, Cascade, IA;
her siblings,
Kay (Doug) Hunt, Cascade, IA,
John (Helen) Gile, Dubuque, IA,
Patricia (Kevin) Frommelt, St. Michael, MN,
Dave Gile, Wichita, KS,
Pete (Ginny) Gile, Cascade, IA,
and Randy (Deb) Gile, Wyoming, IA;
her in-law's,
Bea (Richard) Soens, Dubuque, IA,
and Dave Bisenius, Sr., Dubuque, IA;
her brothers and sisters-in-law,
Fran (Steve) DeJong, Sioux City, IA,
Joe Bisenius, Cedar Rapids, IA,
Sindi Bisenius, Dubuque, IA;
along with numerous extended family, friends, and neighbors.
Sandra was preceded in death by her father, Charles Gile; her son, Travis Kurt; her step-father, Ed Kremer; and her brother-in-law, Brian Bisenius
Sandra's family would like to thank the nurses and staff at Hospice of Dubuque for all of their professional and compassionate care. They would also like to extend a very sincere and heartfelt thank you to Father Dennis Quint for his unwavering devotion and commitment to Sandra and her family during this most difficult time.
Online condolences may be shared with Sandra's family at www.tristatecremationcenter.com
Mass of Christian Burial
St. Patrick's Catholic Church
1425 Iowa Street, Dubuque, Iowa, 52001
March 18th, 2023 at 10:00 AM
6 comments on "
Sandra A. Bisenius

"