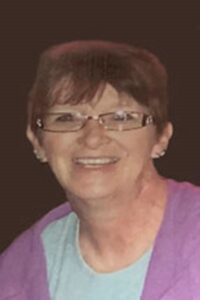 Obituary
Services
Condolences
Sandra S. Frederick, better known as Sandy Frederick, age 67, of Dubuque, IA. gained her angel wings on August 10, 2022, at 5:02 pm at Allen Memorial Hospital in Waterloo, IA. Sandy peacefully drew in her last breath while surrounded by her closest family.
Sandy was born February 24,1955, to Eldon and Ruth (Hedrick) Frederick. She was the 3rd of 7 children; 4 sisters and 2 brothers. Diane, Juanita, Denise (Dee), Delores (Doug), & her brothers, Jimmy (Debbie), and Joe (Ann). Sandy met her lifelong soulmate in 1975 when she met Ronald "Ronnie" Ward, Sr. at a Drive-In movie theater. They clicked instantly, both sharing the similarities of having a big family and both felt the spark of love immediately. Sandy and Ronnie both shared a love for family. She and Ron built a family together with 2 children, Jennifer of East Dubuque, IL, and Ron Jr. (Rachel) of Dubuque. Sandy was over the moon with her family growing and was elated each time her family expanded with a new bundle of joy. She had 7 grandchildren whom she loved to the moon and back! Jaydon, Ethan, Larissa, Desmond, Owen, Brynlee, and Jack. Sandy made sure that each one of her grandchildren knew how loved they were by her. She oftentimes spoiled her grandchildren to the extremes. She enjoyed completing puzzles, baking, crafting and watching movies with her grandchildren and listening to their "stories for nana." In her younger years, she loved helping her mother and father with their elaborate gardens every summer after growing up on a farm herself. In the fall, all the women in Sandy's family would gather together to can their plentiful harvest to savor over the winter months. She especially loved going to bingo with her mother-in-law, Minnie, also known as "Suki Ward", and her beloved sister-in-law, Darla Ward. Those three were so fun to be around and they always kept laughing at Aunt Darla's inappropriate but wildly hilarious jokes! Her older sister, Diane was very important to her and they were each other's rock. They always did things together as sisters should. Growing up in a large family helped influence her to grow into a beautiful, strong, fierce, and caring woman. Sandy and Ronnie had a successful 24hr towing business which they ran together for over 20 years, along with a car lot in the area which is now known as the MillWork District. They enjoyed making special mods of VW Beetles together at their shop and selling them along with being the proud owners of a VW camper van that they took on family trips and made beautiful memories together in. Sandy was an excellent secretary in their business and also helped run one of the first food trucks in Dubuque which her and Ronnie built from scratch out of a VW van which they had customized. It was known as "Mustard's Last Stand" and the "Chow Wagon" by many. She cooked the food fresh daily to serve to the local manufacturing company employees on their lunch breaks. She did this with much love and pride. Some of Sandy's golden memories were made in her red VW beetle with her best-friends, along with some of her closest friends, Roxane, Patty, Mary, Shirley, and Janet, along with so many more. She had many cousins that loved her and her sense of humor, too many to mention, but especially dear to her was her cousin, LaVon Klauer. She was loved by many nieces, nephews, great-nieces, great-nephews and many others. Sandy also worked at the Diamond Jo, The Great American Cookie Co., and Debs, where she met some of her dearest friends. She was also a bartender at the Aragon where she truly enjoyed her time. Sandy was an admirable woman inside and out! She was able to bring laughter to anyone around her and was able to bring a smile to anyone at any time, even in a time of tragedy and always reached out to help others whenever the opportunity arose. She lit up any room she walked into and will be missed by many! She always enjoyed checking up on her friends and family, scrolling through facebook, and playing on her kindle.
Sandy was welcomed home with open arms by her beloved sister, Juanita, her father, Eldon, and her mother, Ruth.
All prayers and love being sent to her family are greatly appreciated, more than you could know and we are very thankful! Once again, a big thank you to everyone for your endless love and support during this tragic time. May God Bless and keep all of you!
A private family celebration is being held to honor Sandy.
Online condolences for Sandy's family and friends may be left at www.tristatecremationcenter.com
A private family celebration is being held to honor Sandy.
2 comments on "
Sandra S. "Sandy" Frederick

"