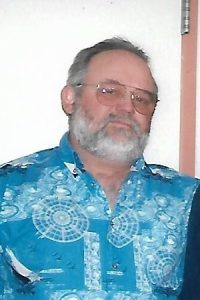 Obituary
Services
Condolences
Steven Lee "Steve" Ohnesorge, age 71, of Dubuque, Iowa, completed his earthly journey on August 10, 2020, at home, surrounded by his loving family. To honor Steve's life, his Celebration of Life will be held at 11:00 a.m. on Saturday, August 22, 2020 at Word of Life Church, 4450 Dodge Street in Dubuque, with Pastor Loren Hirschy officiating. Family and friends of Steve's may visit prior to the service from 10:00 a.m. until 11:00 a.m. The Tri-State Cremation Center is humbly serving Steve's family.
Steve was born on February 21, 1949, in Dubuque, Iowa, a son to Robert and Marguerite (Rosenthal) Ohnesorge. He graduated from Dubuque Senior High School and went traveling with a friend around the country for a couple years, deciding that back home in Dubuque wasn't so bad after all. He met and married the love of his life, Karen Enga, during a tornado that took the roof off the new Kennedy Mall. Steve and Karen were married the day after Thanksgiving in 1971 and were blessed with 3 children and 48 years together. Steve worked at Rafoth Roofing for a few years, and was then hired by the City of Dubuque where he spent the next 37 years – a few years with the tree crew and then for the Park Dept. where he retired as the Eagle Point Park Foreman. He loved taking care of the park, meeting and serving the people who would visit, pass through, walk regularly and use the park for picnics, graduations, weddings, the Boy Scouts breakfasts, helping restore the beautiful fish pond and making sure the kids could play in the fountain every year.
Those left behind to cherish the memory of Steve include his loving wife,
Karen Ohnesorge, Dubuque, Iowa;
his children/grandchildren/great-grandchildren:
Leigh R. (Jaki Schaefer) Ohnesorge, and daughters Aleigha & Amirah, East Dubuque, Illinois,
and Ryan M. (Stacy Mess) Ohnesorge, and daughter Hailey, Dubuque, Iowa;
Granddaughter Eryn Ohnesorge, and son Parker (great-grandson), Dubuque, Iowa,
Grandson Thomas Frey, Dubuque, Iowa;
his siblings,
Shirley Williams, East Dubuque, Illinois,
Roberta (Jerry) Valentine, Bernard, Iowa,
Lt. Col. (Ret) Bruce Ohnesorge, Dubuque, Iowa,
Anita White, Dubuque, Iowa,
Rita (Jack) Noel, Dubuque, Iowa;
his sister-in-law, Suzie Ohnesorge, Dubuque, Iowa;
along with many extended family, friends, and neighbors.
Steve was preceded in death by his parents; daughter Stephanie; 5 siblings: Richard Kirsch, Betty Furlong, Dennis Ohnesorge, Roger Ohnesorge in childhood, and Robert Jr. in infancy; and his brother-in-law, Robert White.
Steve's family would like to thank Dr. Runde, along with the nurses and staff at Stonehill Care Center, and Hospice of Dubuque, for all their professional and compassionate care of Steve and his family.
Online condolences may be shared with Steve's family at www.tristatecremationcenter.com
Celebration of Life
Visitation
Celebration of Life
Word of Life Church
4450 Dodge Street, Dubuque, Iowa, 52003
August 22nd, 2020 at 11:00 AM
Visitation
Word of Life Church
4450 Dodge Street, Dubuque, Iowa, 52003
August 22nd, 2020 from 10:00 AM to 11:00 AM
4 comments on "
Steven L. "Steve" Ohnesorge

"