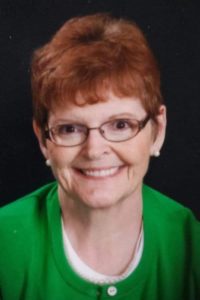 Obituary
Services
Condolences
Terese A. "Teri" McCarthy, age 69 of Dodgeville, Wisconsin, formerly of Dubuque, Iowa, completed her earthly journey on January 25, 2020 at Edenbrook of Platteville, with her loving family by her side. To celebrate Teri's life, a Funeral Mass of Christian Burial will be held on Saturday, February 8, 2020, at 11:00 a.m. at St. Rose Catholic Church, 519 West Roosevelt Street, Cuba City, WI, with Father David Flanagan officiating. Family and friends of Teri's may gather to visit prior to the service from 9:00 a.m. until 11:00 a.m. at the church. The Tri-State Cremation Center is humbly serving Teri's family.
Teri was born on August 3, 1950, in Waterloo, Iowa, and quickly became a beautiful adopted daughter to Maurice and Mary (Connolly) Kuhl. She was raised in a loving home where she eventually embraced the art of caring for others as her mission in life. She devoted many years of her working career serving others with the Cuba City Nursing Home as a CNA, but also found time to help those in need as a service representative with Beltone, and even spent a little time as a friendly face and greeter at Walmart. As long as she was directly impacting people in her days, Teri was content with any position she found herself in. She was also a devoted wife and mother who always kept her husband, Arnold "Art" McCarthy, and her son, Steven, close under her adoring wings. In time, medical issues would find their way into Teri's life, but she continually fought to never lose sight of the love she had for her family.
Teri was quite fond of the simple things in life outside of work and family also. Any opportunity to travel was always accepted with unwavering enthusiasm. She was fortunate to be able to travel throughout the entire United States, but even Teri would admit that their regular trips over to Chicago were among her favorites. Teri was a fun loving, out-going Irish lass who surely made the most of her 69 years among us. Bringing a comforting smile to a stranger's face was where she found her joy again and again. Sadly, today we must wipe the tears from our own faces as Teri has been called to her heavenly home. We find peace in knowing that she can now, once again, hear the sweet sound of Art's voice in her ear and thankfully find peace from her earthly struggles. We will forever treasure the wonderful memories she leaves behind and faithfully recall her joyful smile when even the slightest cloudy days come our way. Thank-you, Teri, for being an excellent example of what a wife, mother, grandmother, sister, daughter and friend looks like and may you find rest from your labors until we meet again.
Those left behind to cherish the memory of Teri include,
her son,
Steven (Georgia) Nitsos, Cuba City, Wisconsin;
her 2 grandsons,
Christopher Nitsos and Seth Nitsos;
her sister-in-law, Jan Scholl, State College, Pennsylvania;
her best friend of 47 years,
Linda Sangston, Dubuque, Iowa:
along with numerous extended family, friends and neighbors.
Teri was preceded in death by her parents; her husband, Art; her brother, Patrick Scholl; and her sister, RoseAnn Scholl.
Teri's family would like to extend a sincere thank-you to the doctors, nurses and staff at Edenbrook and St. Croix Hospice for all of their professional and compassionate care of Teri, and her family.
Online condolences may be shared with Teri's family at www.tristatecremationcenter.com
Visitation
Mass of Christian Burial
Visitation
St. Rose Catholic Church
519 West Roosevelt Street, Cuba City, Wisconsin, 53807
February 8th, 2020 from 9:00 AM to 11:00 AM
Mass of Christian Burial
St. Rose Catholic Church
519 West Roosevelt Street, Cuba City, Wisconsin, 53807
February 8th, 2020 at 11:00 AM
2 comments on "
Terese A. "Teri" McCarthy

"