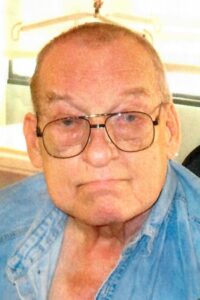 Obituary
Services
Condolences
Theodore L. "Ted" Roepsch, age 75, of Marshalltown, formerly of Dubuque, IA, completed his earthly journey on November 7, 2022, at the University of Iowa Hospital and Clinics. Per Ted's request, there will be no public services. The burial will be in the Rock Island Veterans Cemetery in Moline, IL. The Tri-State Cremation Center is humbly serving Ted's family.
Ted was born on February 8, 1947, in Dubuque, IA, a son to Joseph C. and Jeanne G. (Gatton) Roepsch. Ted grew up with a love for aviation which took flight in the early 1960's when he learned to fly under the watchful eye of Rusty Merhl with then Beyer Aviation, Inc. at the Dubuque Airport. He took his very first solo flight at the ripe young age of 16 and never looked back. In 1965, Ted found himself enlisting in the U.S. Army to honorably serve his nation with the 25th Infantry Division during the Vietnam War. Upon returning home, Ted spent the majority of his working years in maintenance and faithfully allowed his talents to flow into his free-time as well. He was a very gifted woodworker who crafted everything from model airplanes, to cabinetry, to Grandfather clocks. Many of his meticulous creations grace the homes of his family and friends to this day and will always be a welcome reminder of Ted's good heart and generosity. His greatest joys in life were undeniably found in the time he was able to spend with his family and friends by his side. Ted was also a proud member of the Tri-State Vietnam Veterans Association and always held his country and fellow veterans with the highest regard. We will miss Ted more than he could possibly have known, but are forever grateful for all of the love and lessons he shared along the way. Thank you, Ted, for simply being you and may the Lord bless and keep you until we meet again.
Those left behind to cherish the memory of Ted include,
his children,
Ted Roepsch,
and Tara Roepsch-Corrigan,
and their children;
his step-daughters and love of his heart,
Kate (Tim) Harle, Dubuque, IA,
and Kassandra Mueller, Dubuque, IA;
his step-grandchildren,
Jacob, Lindsey, Makenzie, Samantha, Andrew, and Lanie;
his step-great-grandchildren,
Bentley, Lillie, Callie, and Avery;
his siblings,
Richard (Linda) Roepsch, Dubuque, IA,
and Rita Roepsch, Dubuque, IA;
his sister-in-law,
Carol Roepsch, Lynn, MA;
his special friends,
Lynn Gilbreath, Dubuque, IA,
and Larry Pillsbury, Dubuque, IA;
along with numerous nieces, nephews, extended family, friends, and neighbors.
Ted was preceded in death by his parents; his brother, Thomas Roepsch; his sister, Joanne Brehm Olson; and his sister in infancy, Barbara.
Ted's family would like to thank the nurses and staff at the University of Iowa, along with the Iowa Veterans Home for all of their care and compassion. The last year has not been an easy one for Ted, but the graciousness of so many along the way has truly made the days just a little easier for Ted and his loved ones to bear, and for that we are beyond grateful.
Online condolences may be shared with Ted's family at www.tristatecremationcenter.com
Per Ted's request, there will be no public services. The burial will be in the Rock Island Veterans Cemetery in Moline, IL.
One comment on "
Theodore L. "Ted" Roepsch

"