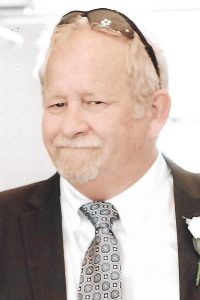 Obituary
Services
Condolences
Thomas James Schiesl, 60, of Dubuque, passed away peacefully on Tuesday, June 16, 2020 following a brief battle with cancer. In honor of Tom's wishes, there will be no public wake or funeral service.
Tom was born on August 7, 1959, in Dubuque, IA, to his parents, James and Mary Jo (Melloy) Schiesl. Tom recently retired from Bimbo Bakeries, formerly Trausch/Metz Baking Company. Following his retirement, Tom worked for the City of Dubuque as a Jule Bus Driver.
Tom is survived by three sons and three grandchildren; Nick Schiesl and his daughter Lucy; Eric (fiancée Malorie Steffen) Schiesl and his daughter Maggi; Curt (Tiina) Schiesl and their newborn son Alexander.
Also cherishing his memory are his siblings, Joseph (Debra) Schiesl of Prior Lake, MN; Cynthia (Robert) Wagner of Dubuque; Mary Ann (Jeff) Griesinger of Prior Lake, MN; Patricia (Thomas) Schumacher, Robert (Kelley) Schiesl and his sister-in-law, Patti Schiesl, all of Dubuque, including 16 nieces and nephews.
Tom was preceded in death by his parents, James & Mary Jo Schiesl and his brother William Schiesl.
The family would like to acknowledge the incredible love and compassion offered by Tom's son, Nick, for welcoming his Dad into his home during the final months. This provided great comfort and peace to Tom while being cared for by his sons, his sister Pat and his entire family.
The family would like to thank Hospice of Dubuque for their sincere and professional care, along with Tri-State Cremation Center for their heartfelt support and service.
Online condolences may be shared with Tom's family at www.tristatecremationcenter.com
"Adiós, See You Later, Too-Da-Loo" – Tom
In honor of Tom's wishes, there will be no public wake or funeral service.
9 comments on "
Thomas J. "Tom" Schiesl

"