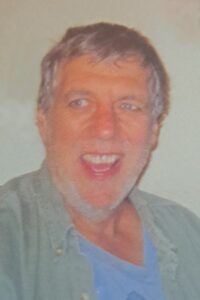 Obituary
Services
Condolences
Timothy M. "Tim" Steve, age 67, of Durango, IA, completed his earthly journey on August 27, 2023, at home while surrounded by his loving family after a long illness. To honor Tim's life, family and friends are invited to join in fellowship at his Celebration of Life from 2:00-4:00 p.m., on Tuesday, September 5, 2023, in the Packard Pavilion Amphitheater at the Dubuque Arboretum, 3800 Arboretum Drive, in Dubuque. The Tri-State Cremation Center is humbly serving Tim's family.
Tim was born on January 3, 1956, in Dubuque, IA, a son to Alan J. Steve and Jean E. (Kennedy) Langtimm. Tim grew up with a love for the outdoors and all things nature. This adoration for the outdoors would continue throughout his entire life and Tim enjoyed so many of the simple things in life that every day along his 67 years among us was considered to be a blessing. He met his soul-mate, Wanda J. Lewis, in their younger years and the couple has been inseparable ever since. Tim was a plumber by trade and spent the majority of his working career with Steve's Plumbing, along with Mark's Plumbing before eventually moving into retirement. But, Tim's true passions were consistently met at home. Morning walks with his beautiful bride by his side was his favorite way to start each day. Add in the opportunity to grab his fishing pole, tend to the gardens, feed the chickens, or even a relaxing morning of morel hunting when the season approached and Tim was in seventh heaven. He was also quite proficient in the woodworking department and created many of the furnishings in their home through his own time and talents. Nobody could deny that Tim marched proudly to the beat of his own drum, but his deep love for all that was good in the world always shined through as well. We will miss Tim more than words could accurately depict, but to see him finally at rest from these earthly battles brings the peace that he needed most. Thank you, Tim, for leaving a definite impression on the world around you and may you enjoy the comfort now that all who loved you have sought for you over these last months. We will miss and love you forever and wait patiently now to see your quicky smile once again.
Those left behind to cherish the memory of Tim include,
his loving wife of 42 years,
Wanda J. Steve, Durango, IA;
his siblings,
Al Steve, Durango, IA,
Joan Steve, Dubuque, IA,
Julie (Junior) Bonney, Bettendorf, IA,
Susie (Jeff Hansel) Steve, Elkport, IA,
and Tommy Steve, Durango, IA;
his sister-in-law,
Cheri Basten, Zwingle, IA;
his brother-in-law,
Chuck (Jodi) Lewis, Durango, IA;
his favorite canine companion,
Cindi;
along with numerous extended family, friends, and neighbors.
Tim was preceded in death by his parents; his in-law's, Charles Lewis and Janis Lewis; his brother-in-law, Robert Basten; and his nieces, Brooke Neff and Dee Neff.
Tim's family would like to thank the nurses and staff at Hospice of Dubuque for all of their professional and compassionate care.
Online condolences may be shared with Tim's family at www.tristatecremationcenter.com
Celebration of Life
Packard Pavilion Amphitheater Dubuque Arboretum
3800 Arboretum Drive, Dubuque, Iowa, 52001
September 5th, 2023 from 2:00 PM to 4:00 PM
3 comments on "
Timothy M. "Tim" Steve

"