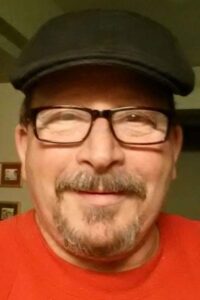 Obituary
Services
Condolences
William G. "Bill" McGuire, age 73, of Dubuque, IA passed away on July 13, 2021, surrounded by his loving family and friends. To honor Bill's life, his Celebration of Life will be held from 2:00 until 6:00 p.m., on Sunday, September 26, 2021, in the Stone Cliff Winery event room, 600 Star Brewery Drive in Dubuque . The Tri-State Cremation Center is assisting Bill's Family.
Bill was born on February 29, 1948, a unique leap-year son to Lloyd and Katherine (Stricker) McGuire. Bill was a natural musician from an early age and an extremely talented drummer. He played in many bands, with countless area musicians, but always held on to the fact that he was one of the original members of the Mississippi Band with honorable distinction.
Bill and Patty were married on Feb. 9th, 1988, and enjoyed 33 years of marriage. They were fond of traveling, their favorite destinations included Florida, tropical beaches, and their annual trips to Tennessee. They also enjoyed Music in the Park with Bill always sitting so that he could see the drummer and weekly dinners at Mario's -their favorite place. Over the years they had numerous pets with Bill describing their home as the "Montcrest Zoo". But he did his best to keep Patty's number of pets in check.
Bill had a great love and respect for the Mississippi River, spending many days enjoying the water with family and friends. He was a proud owner of a sailboat named after his daughter, Angela Lynn. Sailing highlights including sailing in Door County and the Caribbean. He also owned a fishing boat and enjoyed many fishing trips up North with great friends. His other interests included Sunday rides on his Harley, Monday nights catching up with friends at the Bier Stube, hunting and target practicing.
He was a Vietnam-era Army veteran, serving in Germany. He retired as a machinist from John Deere in 2002 at age 54, after 30 years employment. Bill was also a faithful and proud member of the UAW Local #94, the Dubuque American Legion Post #6, and the NRA. In later years, Bill enjoyed the simple things in life like his grocery shopping trips to Hy-Vee on Locust and Sam's, especially finding bargains. He liked watching game shows, the Cubs, the Bears, and taking care of his yard. He got a lot of happiness from cooking and grilling and getting his family together. He looked forward to weekly get-togethers for breakfast and lunches with friends.
Grandkids were an important part of Bill's life, taking great care of them. He enjoyed holiday traditions, pop-in visits, and being part of their daily lives.
In sharing memories with friends, it was consistent that Bill was always fun to be around and the life of the party.
Those left behind to cherish the memory of Bill include,
his wife,
Patricia (Sweeney) McGuire, Dubuque, IA;
his children and grandchildren,
Angela McGuire Perz, and her son, Chase Joseph Perz, Chesterton, IN,
Kerry (Cameron Ramsey), and children Kalib (Lucy Urbain), Kylee, Keenan, and Kalan Walling, and Cora Ramsey, Dubuque, IA,
and Daniel Fitzgibbons, Dubuque, IA;
his sister-in-law,
JoAnne McGuire, Dubuque, IA;
his nephews,
Michael (Rekha) McGuire and Pat McGuire, both of Minneapolis, MN;
his wife Patty's siblings,
Mary Vosberg, Dubuque, IA,
and William "Bill" Sweeney, Hermitage, TN;
nieces and nephews,
Tricia Szalkowski, Dubuque, IA,
Beth (Shane) Laing, Singapore,
and Brad Sweeney of Fredericksburg, VA, who had a close relationship with Bill;
along with numerous extended family, friends, and neighbors.
Bill was preceded in death by his parents; his step-father, Max Wiehl; and his brother, Robert McGuire; his In-laws, Myles "Pat" and Margaret "Con" Sweeney; and brother-in-law, Marvin "Marv" Vosberg.
In lieu of flowers, a memorial fund has been established at the Northeast Iowa School Of Music to assist with scholarships for the students. Donations may be made in Bill's name to NISOM, 2728 Asbury Road, Suite 200, Dubuque, Iowa, 52001.
Bill's family would like to thank all of the doctors, family and friends who have been by our side during this most difficult time. Your thoughts, prayers, care, and concern have truly brought us peace in our days when we needed it most. Thank you very much for all of your love and support!
Online condolences may be shared with Bill's family at www.tristatecremationcenter.com
Celebration of Life
Stone Cliff Winery Event Room
600 Star Brewery Drive, Dubuque, Iowa, 52001
September 26th, 2021 from 2:00 PM to 6:00 PM
5 comments on "
William G. "Bill" McGuire

"